Our Process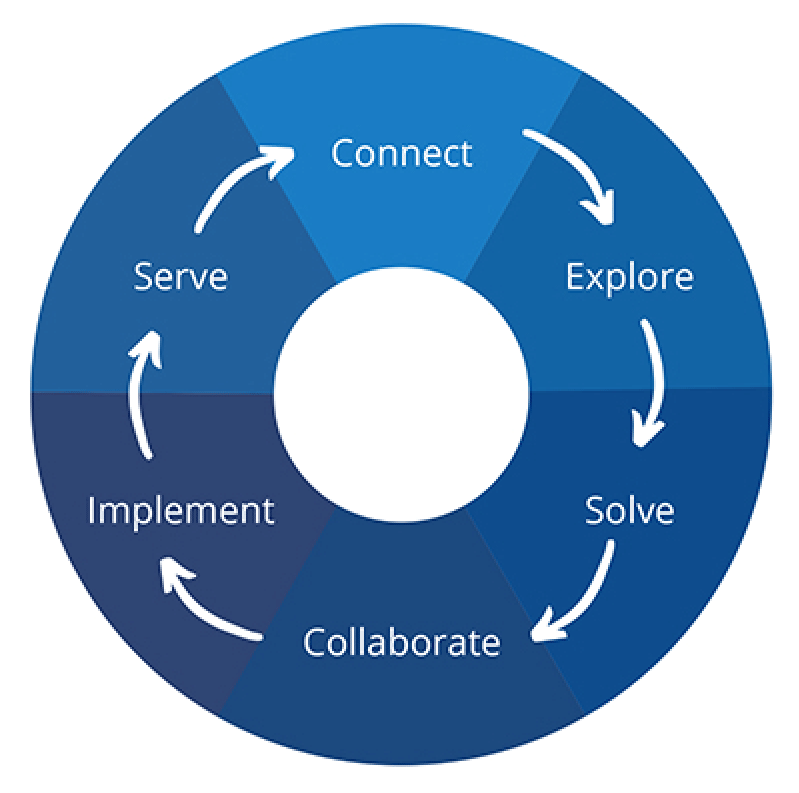 Our Holistic financial strategy process consists of 6 stages: Connect, Explore, Solve, Collaborate, Implement*, and Serve.
We engage with our clients to discover and understand their wealth and risk management needs, goals and aspirations. This process allows us to provide strategic and tactical advice that's in line with our clients' short-term and long-term objectives.
*Implementation, which involves purchasing products and services, is separate and distinct from the financial planning services. Clients can, but are under no obligation to, implement the advice through us, our affiliates or an unaffiliated financial institution of client's choice. Implementation of the financial planning advices is achieved through a separate relationship with the client.